Each separating/retiring military veteran is afforded the right to have an exam to evaluate the status of any service related injury, behavioral health issue or medical condition. As a Veteran-owned company, we are honored to be able to serve our fellow Veterans by facilitating timely access to the quality care they deserve.
Under the Veterans Benefits Administration (VBA) Medical Disability Examinations (MDE) program, Federal Guardian assists the U.S. Department of Veterans Affairs in providing quality compensation and pension examinations to Veterans seeking benefits for service-connected health issues. Clinical findings from our network providers are delivered to the Government to enable prompt disability award determinations.
Additionally, Federal Guardian now supports the U.S. Military Entrance Processing Command (USMEPCOM) by providing examination services to help ensure Military Applicants are are medically suitable to join our nation's Armed Forces.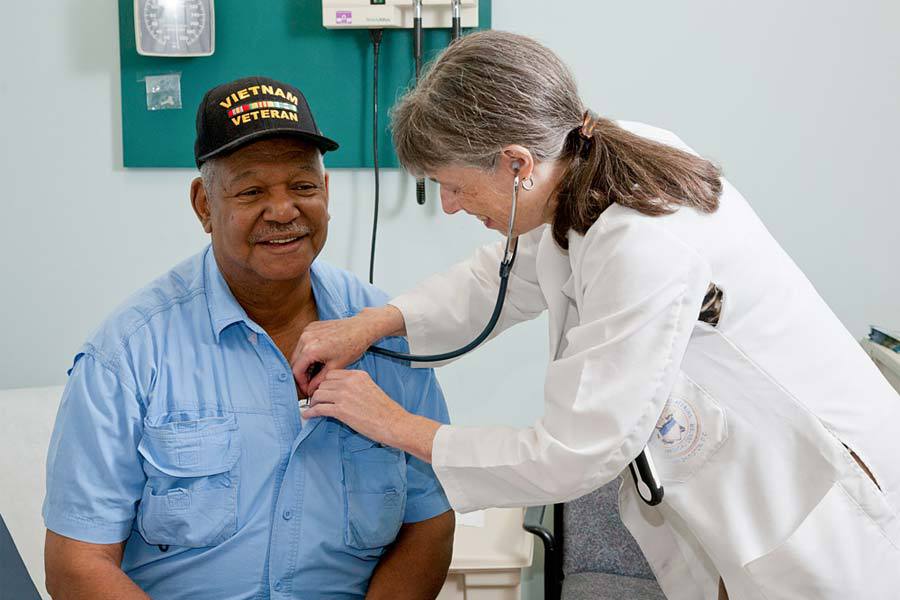 For USMEPCOM, independent consultations are only requested by the government if a Military Applicant's initial entrance examination warrants further testing.
Frequently Asked Questions (FAQ)