Deniz Emre
Founder & President
Deniz brings over 15 years of diverse leadership and operational experience in the military, commercial, and non-profit sectors.  His professional background includes senior business development roles at growth oriented technology and healthcare companies.  
Prior to founding Federal Guardian, Deniz successfully led entrepreneurial projects including the buildup and expansion of a national non-profit, FourBlock, into the Boston market.  In 2017, he co-founded Unify Behavioral Health, and currently serves as a key Advisor.
Deniz served on active duty in the U.S. Marine Corps from 2002 to 2007.  During his time in the Marines, he participated in direct combat operations during the Iraq War in the invasion and post-invasion phase as an Infantryman assigned to 3rd Light Armored Reconnaissance Battalion.  From 2004 to 2007, he was deployed to Europe and West Africa as a member of the Marine Corps Embassy Security Group (MCESG).
He holds a B.A. in International Economics from Suffolk University and an MBA from Babson College – F.W. Olin Graduate School of Business.
Richard Willbrant
Chief Financial Officer
Richard is a senior financial executive with over 40 years of experience.  Prior to joining Federal Guardian, he served as CFO to GIS Federal, LLC, (now Kinetica DB, Inc.) a growing software and services provider to US Army INSCOM as well as other government agencies and commercial customers.  In addition, he has served as a Senior Advisor to Pipaya, a transaction services company specializing in buy-side and sell-side transaction support. 
Previously, he also spent nine years as a Group VP-Finance for DRS Technologies, a mid-tier defense contractor, where he helped lead his Group through six- fold growth achieved both organically and via acquisition. During this time, Richard was the lead financial executive in a Group, which completed the successful acquisition and integration of ten companies over a five-year period.  From 1987-2000, he was the lead financial executive for a leveraged buy-out group, which acquired and operated several manufacturing and A&D companies.  He started his career spending seven years as a CPA with Big-4 accounting firms in Hartford, CT and Bennington, VT.
He holds a B.S. in Accounting and Finance and an MBA in Finance from the Wharton School of the University of Pennsylvania.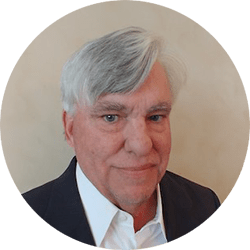 Noelle Slifka
In-house Legal Advisor
As Federal Guardian's In-house Legal Advisor, Noelle provides legal advice and expertise in support of government contract negotiations and corporate compliance. Previously, Noelle was Vice President and Associate General Counsel, Government Contracts, for United Technologies Corporation in Farmington, Connecticut. Her responsibilities included U.S. and international government contracts, compliance, training and policy, as well as disclosures mandated by the Federal Acquisition Regulation. She has advocated for change in government acquisition policy through participation with Aerospace Industries Association and served as company representative to the Defense Industry Initiative on Business Ethics and Conduct. In addition to practicing law, Noelle is an active member of Women in Development (WID) and the National Contract Management Association (NCMA).
Noelle is a former captain in the Army, where she served in the Judge Advocate General's Corps and was assigned to the Army Corps of Engineers Headquarters in Washington, D.C.
She holds a B.S. in Russian language from Georgetown University and a J.D. from Quinnipiac University. She is admitted to the practice of law in Connecticut.
Donald R. Caldwell
Chairman
Donald Caldwell is the founder, Chairman and Chief Executive Officer of Cross Atlantic Capital Partners Inc., based in Radnor, PA.
Don serves on the board of several publicly and privately held companies and civic organizations, including:  Quaker Chemical (NYSE); Rubicon Technology Incorporated (NASDAQ); and Management Dynamics.  He has been a principal in 15 IPOs.
Until March 1, 1999, he was President and Chief Operating Officer of Safeguard Scientifics, Inc. (NYSE), where he also previously served as Executive Vice President.  Prior to joining Safeguard in 1993, Mr. Caldwell held a number of executive and financial positions, including Chief Administrative Officer of a predecessor company of Cambridge Technology Partners, Inc. (Massachusetts), a provider of information technology consulting and software development; Executive Vice President and then President of Atlantic Financial; and as a partner in the national office of Arthur Young & Co., a predecessor to Ernst & Young, LLP.
​He holds a B.S. from Babson College and an MBA from Harvard Business School.  His civic organization roles include serving as a Director and Chairman Emeritus of the Pennsylvania Academy of the Fine Arts as well as the Committee for Economic Development.